The 19th Annual
NPHS Auto Show
was a huge success!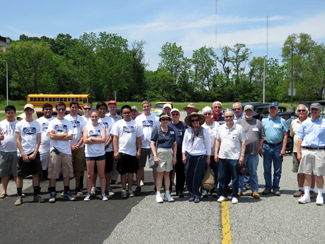 Click here to see images
from the show!
2016 NPHS Auto Show Winners


2016 People's Choice Award

Bailey Harp, Ken Kier Dragster

Domestic Winners
Best Performance
Casey Dalpes

2016 Chevrolet Corvette ZO6

Overall Appearance

Donovan Perri

1968 Shelby Cobra

Best Classic

Antonio Masturzo

1968 Buick LeSabre

Best Restoration

Zach Hotze

1970 Ford Mustang

Best Truck

Madi Heilveil

2015 Chevrolet Silverado 2500

Import Winners
Best Stock

Colin Nast

1975 Triumph TR6

Best Appearance

Victoria Richter

1972 Volkswagen Super Beetle

Best Performance

Derek Heckler

2002 Subaru WRX
A special thanks to all visitors
and exhibition vehicles:

North Penn Model A Ford Club

Hector Guzman
Universal Technical Institute!
Jeff Leer: Twin Engine Dragster
Rocco @ Fabspeed: Ferrari Medona 360
Justin Montgomery: Audi S4
Jacek Kornas: Chevy Camaro SS
Robert Weizer: Super Beetle
James Nicolo: 2016 Tesla